easyweb: a tribute to Zope's open source web framework for the cloud era
10/1713:45 - 14:30
---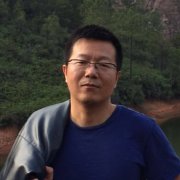 Junyong PanSerial entrepreneur, early organizer of Python/Zope user community in China
Serial entrepreneur, early organizer of Python/Zope user community in China
Long engaged in the development of Python-based enterprise content management and low-code platforms
---
Zope is a formerly brilliant web framework 20 years ago, known for its rapid development of applications directly on the browser, but wrong decisions and nearly dead.
easyweb is a new generation of open source web framework that inherits Zope's premium home base and seeks to provide developers with a better low-code web development experience in the cloud era.
This topic will introduce some of easyweb's innovative designs, including cloud functions, Python front-end framework, visual model design, and visual workflow definition.